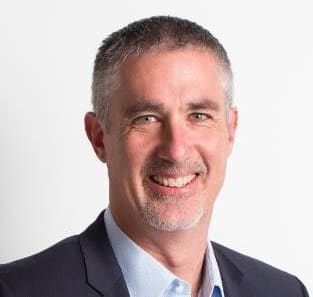 Phoenix, Ariz. (October 2021) – 29th Street Capital (29SC) has hired Jeff Curran as the Senior Vice President of Development. In this role, Curran will be responsible for expanding the firm's development footprint into Arizona, Nevada and beyond.
Prior to joining 29SC, Curran held senior executive roles with national and international consulting firms. With over 30 years of experience in real estate development, consulting, construction and acquisitions, Curran has managed multimillion-dollar development projects both as an owner and as a consultant. 
Curran began his career as a civil engineer and has progressed through decades of successful development projects. His expertise encompasses large projects in commercial, industrial, and both single family and multifamily developments. 
"Jeff is focused on 29SC's expansion and growth into the Southwest," said Managing Director Robb Bollhoffer. "His vast experience in development and acquisitions makes him a perfect fit for this role. We are excited for Jeff to utilize his skillset to grow our portfolio." 
"I'm humbled to be joining a group of incredibly talented professionals who are so committed to excellence," Curran said. "The culture the 29th Street Capital team has established is a testament to the vision of its leaders and passion of their entire team. I'm excited to join this team and help drive growth in the Southwest."
Curran holds a Master of Science and Bachelor of Science in Civil Engineering. He attended the University of Washington. Curran is also registered as a Professional Civil Engineer.
Formed in 2009, 29th Street Capital is a privately held real estate investment firm that focuses on the acquisition and development of multifamily assets. Its current portfolio consists of more than 17,000 existing units and a new construction pipeline of over 3,500 units, having acquired over 25,000 units across its 17 offices in the U.S. Learn more about 29SC at www.29thstreetcapital.com.
Media Contact: Siobhan Doheny, Director of Marketing and Communication
+1.203.430.9713 | sdoheny@29thstreetcapital.com