San Diego, Calif. (March 2021) – 29th Street Capital (29SC), a privately-held real estate operator, has acquired Villa Del Sol Apartments, a Class B, 203-unit multifamily asset located in the College East submarket of San Diego. 29SC plans to make improvements to unit interiors, including adding vinyl-plank flooring, updating countertops, and installing stainless-steel appliances. The firm also plans value-creating improvements to the property's amenities, roof and curb appeal.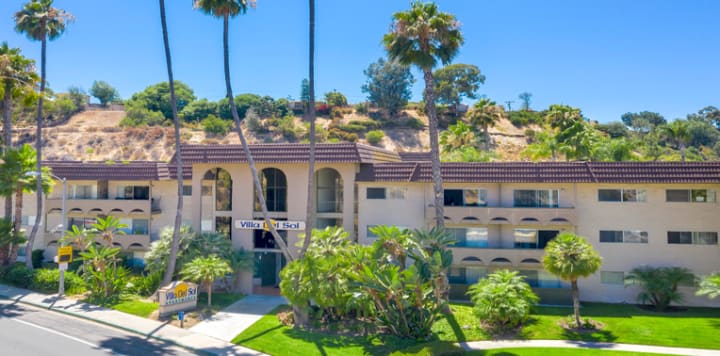 "We are excited about the strong fundamentals we see in the San Diego market," said Jason de Guzman, 29SC's Senior Vice President of Acquisitions. "All of the demographic indicators are pointing in the right direction. With its attractive lifestyle and emergence as a technology hub, we believe there is a lot of runway in San Diego for many years to come."
Located at 5474 Reservoir Drive, Villa Del Sol is approximately 10 miles northeast of downtown San Diego. The property is conveniently situated off Interstate 8 as well as highways 94, 125 and 163, providing easy access to multiple job centers within a 15-minute drive. The property is also adjacent to Alvarado Hospital Medical Center, a 306-bed acute care hospital that expanded its emergency room and added a new medical wing last year. Villa Del Sol is also located approximately seven miles east of the planned Riverwalk Development in bordering Mission Valley. This mixed-use development will bring 1 million square feet of Class-A office space, 97 acres of parks and recreational areas, 150,000 square feet of retail space and a new public transit stop along the Green Line. Villa Del Sol residents will have direct access to this development via the Alvarado Medical Center Trolley Station located two blocks north of Villa Del Sol.
"We view Villa Del Sol as an unparalleled investment opportunity. The fact that it is a true value-add asset that is virtually untouched provides us with a lot of room of improvement," added de Guzman. "We are thrilled to add another property to our San Diego portfolio, as we look to really focus and grow our presence in the region with strategic acquisitions like Villa Del Sol."
The acquisition of Villa Del Sol is 29SC's second in the San Diego-Area and brings the total unit count to just over 400 units.
The transaction closed Wednesday, March 3. Neither the seller nor the sale price have been released.
Over the past year, 29th Street Capital has acquired 14 conventional multifamily assets – totaling over 3,750 units – throughout the U.S. and continues to actively pursue additional opportunities.
Formed in 2009, 29th Street Capital is a privately held real estate investment firm headquartered in Chicago that focuses on core plus, value-add, and development opportunities of multifamily assets. The company has acquired 20,000 units across its 15 offices in the U.S. Investments typically require $30 million to $200 million of capital and involve the acquisition or recapitalization of individual assets, portfolios, or platforms.
Learn more at 29thstreetcapital.com