While re-thinking some of its 2020 strategies, 29th Street Capital (29SC) is bullish on the long-term prospects for the multifamily market. It is also looking for new acquisition opportunities in its existing markets, especially Phoenix, San Diego and Los Angeles.
The firm, which has a national platform covering over 20 markets, ended Q1 2020 with 14 acquisitions, totaling 3,300 units, in eight cities for a total of $530 million in capital. It completed seven dispositions across six cities with an average gross IRR of 43% and 2.2x equity multiple.
29SC's strategy of acquiring assets with low-to-moderate leverage, as well as fully-funding its capital program upfront, has yielded extremely well-capitalized deals that can weather the COVID-19 storm better than many competitors. This allows the firm to avoid applying for loan forbearance. 29SC is keeping all employees on staff and providing bonuses to many, even as it monitors cash flow and tightens expenses. It also offers paid sick leave to any staff member with COVID-19 symptoms.
April rent collections dropped only a half-point from March. May collections thus far, which are exceeding expectations, are slightly above the market overall. 29SC credits this to:
Continuous communication between onsite teams and residents, including reminding residents of available resources
Creative marketing encouraging on-time payments and community engagement
Goodwill generated by willingness to work with residents experiencing hardships
Payment incentive programs
---
The Year Ahead
29SC is amending its strategies, and acquisition perspective, for a post-COVID world. It expects Class B multifamily, including workforce housing, to perform well as homebuying becomes more difficult. Apartments in and around industrial parks, distribution hubs and data centers should be successful, as should properties in state capitals. The firm will be cautious about markets that depend on the hospitality industry. It expects investors will likely pursue Opportunity Zone deals as capital gains, personal and business taxes may increase. The firm also anticipates holding assets slightly longer. Fortunately, 29SC is under no financial or operational pressures to sell existing assets. 
Markets where 29SC is extremely bullish include Phoenix, San Diego and Los Angeles. In Phoenix, 29SC disposed of nine properties over three years, so investors are looking to re-create that success, which yielded extremely positive returns.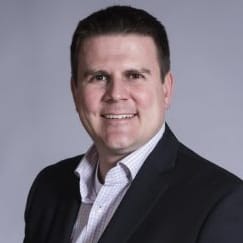 "The Phoenix market fundamentals were some of the best nationally prior to the pandemic with population, job and wage growth near the top of the country," said Dusty Eddy (pictured above), 29SC's Senior Vice President of Acquisitions for the Southwest Region. "Once the economy completely opens back up, we anticipate those fundamentals will come back strong, which bodes well for multifamily investments."
"29SC acquired three properties in San Diego and Los Angeles in the past year," added Jason De Guzman (pictured below), 29SC's Senior Vice President of Acquisitions for the Western Region. "We are very happy with our existing properties in Southern California and looking to grow our portfolio in those markets."
With 12 locally-based acquisition managers, an in-house asset management and construction management platform, as well as a development arm – as well as almost 100 properties and more than 16,000 units acquired over the past several years, 29SC feels it is well-positioned to handle the COVID-19 pandemic for investors and stakeholders.
"We know all of these markets extremely well given our boots-on-the-ground acquisition strategy, and we're confident that we can continue to execute as we always have," Eddy concluded.
Learn more about 29th Street Capital at www.29thstreetcapital.com